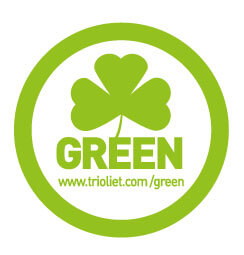 To further strengthen our machinery brands we are now pleased to add Trioliet to our list of manufacturers. They boast over 65 years of experience in the design, development and manufacture of diet feeding machines.  Trioliet have only ever supplied solutions for dairy and beef farm feeding which positions them as a leader in their field. Furthermore the green label on many of the models shows their commitment to environmental sustainability.
Solutions for all
They offer diet feeder solutions for all needs from a single rotor bucket feeder to a fully automated robot feeding system. Self loading and self propelled models are available along with the most advanced feed management system on the market today. Trioliet are a Dutch company but they currently export to over 50 countries worldwide.
Strong Design
We have been a leading supplier of diet feeders for Yorkshire and the North East for many years. We know their strengths and possible weaknesses and are convinced that the Trioliet diet feeder is in a class of its own. Strong, innovative and proven design coupled with state of the art manufacturing. This produces dietary feeding equipment which will free up your time and improve your yields.
Please follow this link for more information or call in to BRM to discuss your requirements.