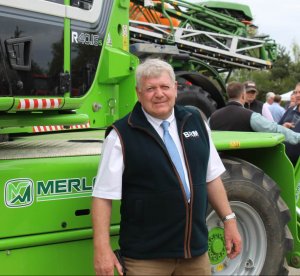 Who Are Brian Robinson Machinery?
It's a great place to start! Brian Robinson Machinery are a well respected, traditional family business. We supply service, repair, hire and the retail sales of land based agricultural and forestry machinery.
Brian Robinson Machinery was established in 1982. We are now renowned as a prominent local Agricultural Engineering and Machinery dealer for North Yorkshire and the North East.  In fact we provide new and used machinery to a wide range of sectors. These include agriculture, groundscare, horticulture, forestry and industry. Service is key, we know that – so we make sure it's the key aspect of our business.
Why are we different?
At Brian Robinson Machinery , it goes against our nature to sell you the biggest and most expensive machine available. If we did this, we wouldn't be doing our job properly. We've always maintained the same mindset – we know your business and its requirements are unique, so that's where we start.
We look at your end goal and how you want to get there. Then we can supply the machine that best fits your needs, at a price that best suits your pocket. Our employees have decades of experience. They have a wide knowledge base for each sector we deal with. Not only are they knowledgeable about our own business, they're well-equipped to understand yours too.  This means they are able to provide sound advice and a good understanding of what you're aiming to achieve.
We're suppliers of many different brands of machinery, such as Valtra,  Merlo,  Polaris, Amazone, Joskin, Krone, Trioliet, LucasG, Storth, Eschlbock and Karcher. Unlike some machinery dealers, we have few restrictions to our franchise options. This means that we can offer you something very important: Choice!
In effect, we're proud to provide you with an amazing range of machines, from some of the best quality agricultural and forestry machinery brands available. By the same token, our great reputation only comes with hard work and we don't plan to rest on our laurels!